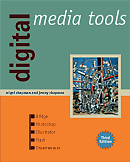 See the book at amazon.co.uk or amazon.com
Related Books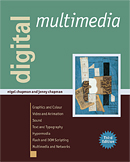 See Digital Multimedia at amazon.co.uk or amazon.com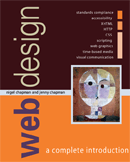 See Web Design: A Complete Introduction at amazon.co.uk or amazon.com
All material on this site is ©2007–2010 MacAvon Media and may not be reproduced without permission.
Illustrations
Digital Media Tools is printed in greyscale. However, some of the illustrations do not work well in greys – and some of them don't really work at all – so we have reproduced those illustrations here in colour. We have also included the animation examples from the book, so that you can see them moving, and several Web pages from Chapter 7 so that you can see them as they would appear in a browser. Each colour illustration, animation or Web page included here is listed by chapter and figure number.
You will need Flash Player 9 to see some of the animations.
All of these images and files are copyright, and are provided for private or college-based study only.