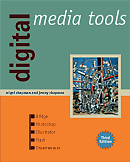 See the book at amazon.co.uk or amazon.com
Related Books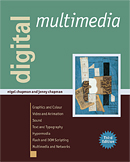 See Digital Multimedia at amazon.co.uk or amazon.com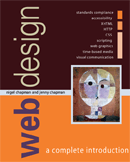 See Web Design: A Complete Introduction at amazon.co.uk or amazon.com
All material on this site is ©2007–2010 MacAvon Media and may not be reproduced without permission.
Links and References
Digital Media Tools is intended to stand on its own as a tutorial introduction to the programs it describes, but we have provided a few suggestions for reading and links to relevant Web sites for readers who feel the need for additional background information.
There is a bewildering choice of suites and versions of the individual programs. We have provided some links to the correct pages on Amazon's UK site for you to purchase student editions of the software, if you are a student.