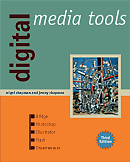 See the book at amazon.co.uk or amazon.com
Related Books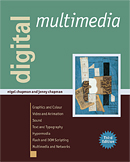 See Digital Multimedia at amazon.co.uk or amazon.com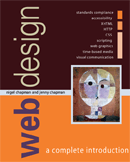 See Web Design: A Complete Introduction at amazon.co.uk or amazon.com
All material on this site is ©2007–2010 MacAvon Media and may not be reproduced without permission.
Web Animation Design
Web Animation Design will provide a complete introduction to Web animation, covering all aspects of the design of animated elements for Web pages from principles and techniques to markup and page design. With a broad, unified subject coverage, the book embraces all aspects of Web animation from simple functional page elements such as rollover buttons to elaborate interactive motion graphics. All topics are discussed within the context of Web-specific needs and constraints – from those of visual communication to accessiblity, standards compliance, etc. Printed in a wide format and in full colour throughout, the book will provide many densely illustrated workthroughs with full working notes and code.
Equally suitable as a complete course module for colleges or as a tutorial/reference for Web professionals it will include many integrated practical exercises. All the practical material, including free scripts and free artwork for creating your own animations, will be available for download from the supporting Web site.
Web Animation Design
Jenny Chapman and Nigel Chapman
ISBN 0 470 01071 1. Approx 300pp. To be published by John Wiley & Sons, Ltd, Winter 2008–9.