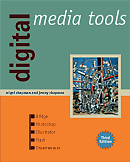 See the book at amazon.co.uk or amazon.com
Related Books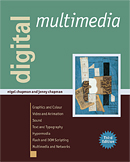 See Digital Multimedia at amazon.co.uk or amazon.com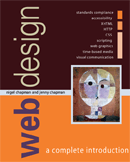 See Web Design: A Complete Introduction at amazon.co.uk or amazon.com
All material on this site is ©2007–2010 MacAvon Media and may not be reproduced without permission.
Sample Material
We have prepared a sampler, comprising short extracts from each of the chapters in the 3rd edition of Digital Media Tools. This should be sufficient to give a general idea of the nature of the book and its special teaching and learning features – the "Try This" exercises and "Don't Forget" key points.
Chapters from Digital Media Tools, 3rd edition in PDF format to download can now be included in MacAvon Media Course Bundles for purchase by students from the MacAvon Media Downloads Store. Course bundles can be constructed by bona fide college lecturers or instructors through a MacAvon Media Lecturer's Account. Lecturers' Accounts also enable lecturers to obtain free evaluation copies in PDF format.
By downloading this copyright PDF document you are agreeing to use and store this electronic document for your own private study only.
You will need Adobe Reader, or some other program that can display PDF, to view the sampler.
Download the sampler [PDF, 756kB]
The full contents and the preface to the book may be read online or downloaded separately.
Lecturers and college instructors may request an evaluation copy of the book to assess its potential for use in college and university courses.