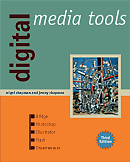 See the book at amazon.co.uk or amazon.com
Related Books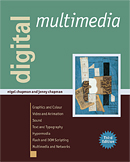 See Digital Multimedia at amazon.co.uk or amazon.com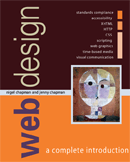 See Web Design: A Complete Introduction at amazon.co.uk or amazon.com
All material on this site is ©2007–2010 MacAvon Media and may not be reproduced without permission.
Flash Links and References
Further Reading
For background information on animation and interactivity, see Chapter 8 of our book Digital Multimedia.
As a tutorial text on Flash alone, if you do not find the account in Digital Media Tools adequate, try Adobe Flash CS3 Professional Classroom in a Book.
Adobe
The Flash support centre.
The Flash user-to-user forums.
Student Editions
There is no cheap student edition of Flash available as a standalone product, but it is included in the student editions of the Web Standard and Design Premium CS3 suites. Adobe impose strict eligibility criteria for student editions: you have to fill in a form and supply your student ID card in order to get a serial number. Without this, the software will not work.
CS3 Web Standard Student Edition
The CS3 Web Standard suite includes Flash, Dreamweaver and Fireworks.
Adobe CS3 Web Standard - Student Edition (for Windows Vista/XP)
Adobe CS3 Web Standard - Student Edition (for Mac OS X)
CS3 Design Premium Student Edition
The CS3 Design Premium suite includes Photoshop Extended, Illustrator, Flash, Dreamweaver, InDesign and Acrobat 8
Adobe CS3 Design Premium - Student Edition (for Windows Vista/XP)